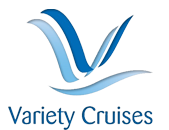 The Variety Cruises passion remains unchanged since 1968: an alchemy that blends enriching oneself educationally and exploring the true identity of a destination, while enjoying the comforts and unique benefits of a small ship sailing the seas.
Today, Variety Cruises has grown to operate 11 Mega Yachts and Motor Sailers. Our small ships currently serve handpicked cruise destinations worldwide including Greece, Italy, Turkey, the Canary Islands, the Adriatic Sea, Cape Verde, the Seychelles, Costa Rica & Panama, Cuba, and soon Madagascar & Iceland.
We look forward to welcoming you aboard one of our ships soon and discover the world the Variety Cruises way.