On many voyages you will be given a quality waterproof/windproof jacket which you can keep and the loan of rubber boots for shore landings.
You may also have access to your own wet weather gear package free of charge, which includes a quality waterproof/windproof jacket and bib-pants as well as insulated, comfortable rubber boots, designed for extended walking.
On all voyages,  if you do have your own gear, you are welcome to bring it along.
Before you depart:
We will provide you with advice and detailed packing lists;
At the time of booking we will give you a comprehensive pre-departure information and in that is information about what you will need to provide for your voyage.
Our Polar Adventure Consultants are here to any all your questions about the gear you will need to provide and what will be provided for you with each voyage and operator. Please contact us for more information.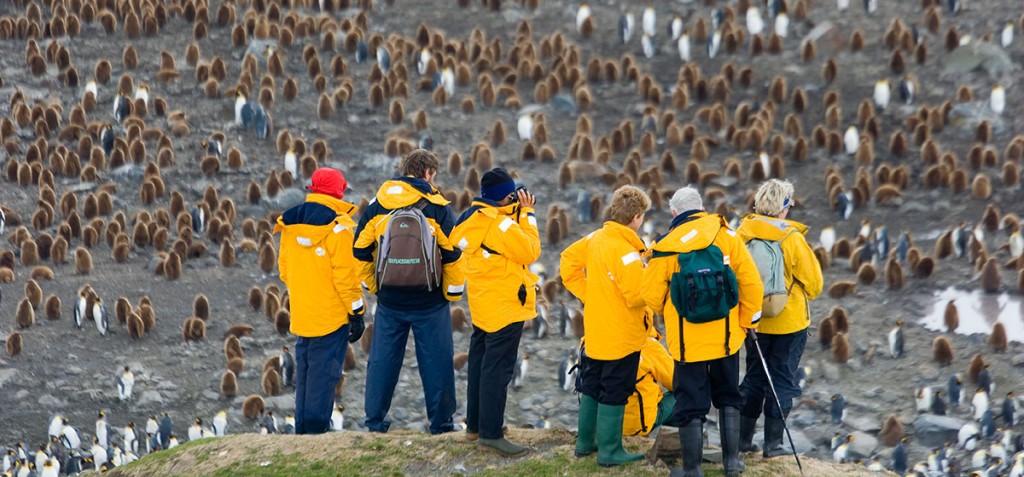 Social Share